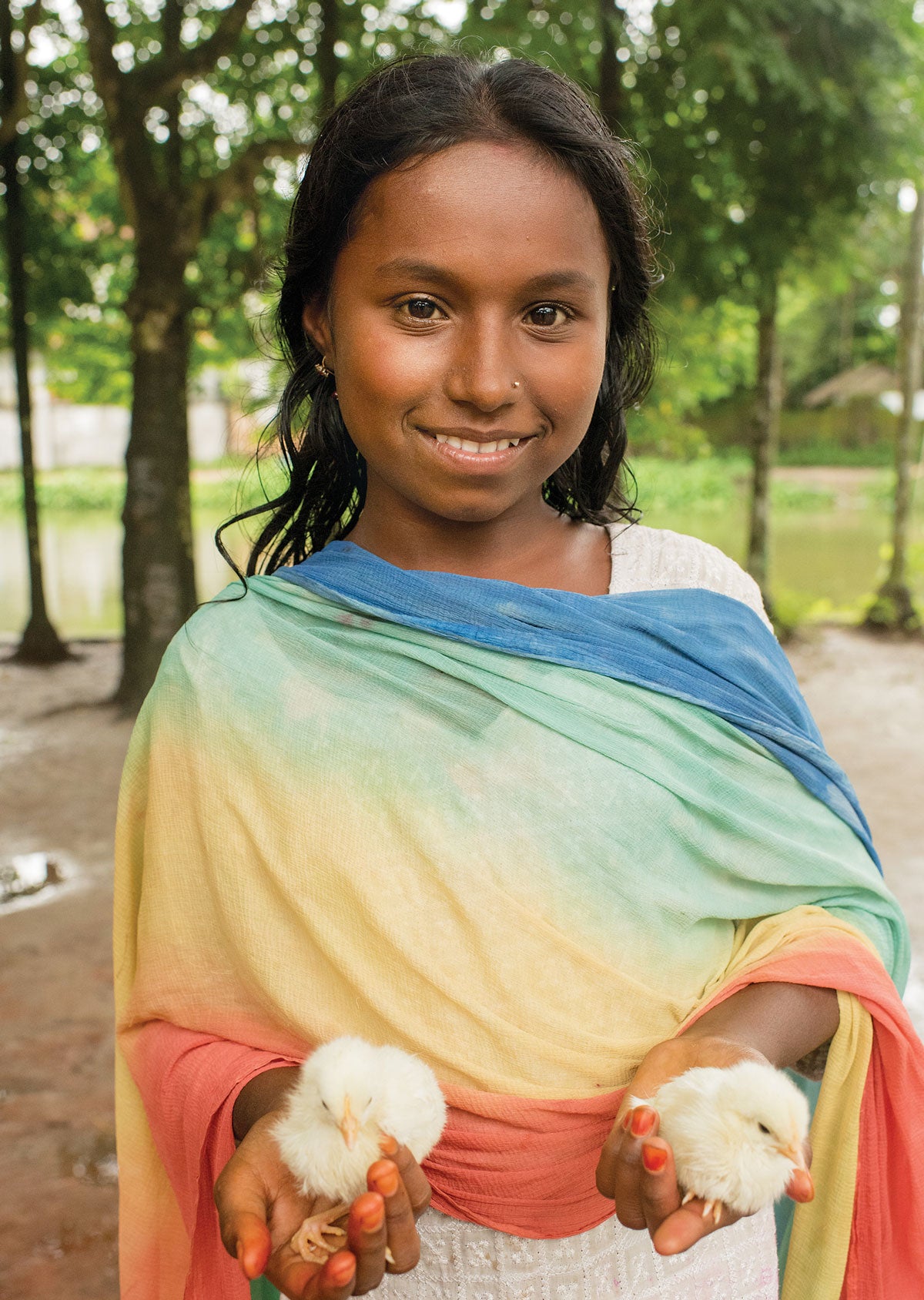 Chickens
Send a card with your gift!
Your gift of 20 chicks provides protein-packed eggs for little ones to eat, and extra eggs can be sold to purchase more food for the entire family. Your gift also includes vaccinations to keep the chicks healthy and strong.
Where Your Gift Helps: Kenya, South Sudan
With each gift you'll receive a free card that will tell your friend or loved one about the impact of their gift. You can choose to send an instant eCard, receive a blank card, or personalize a card to be sent directly to them. You can also download and print a card at home at any time after you complete your order.