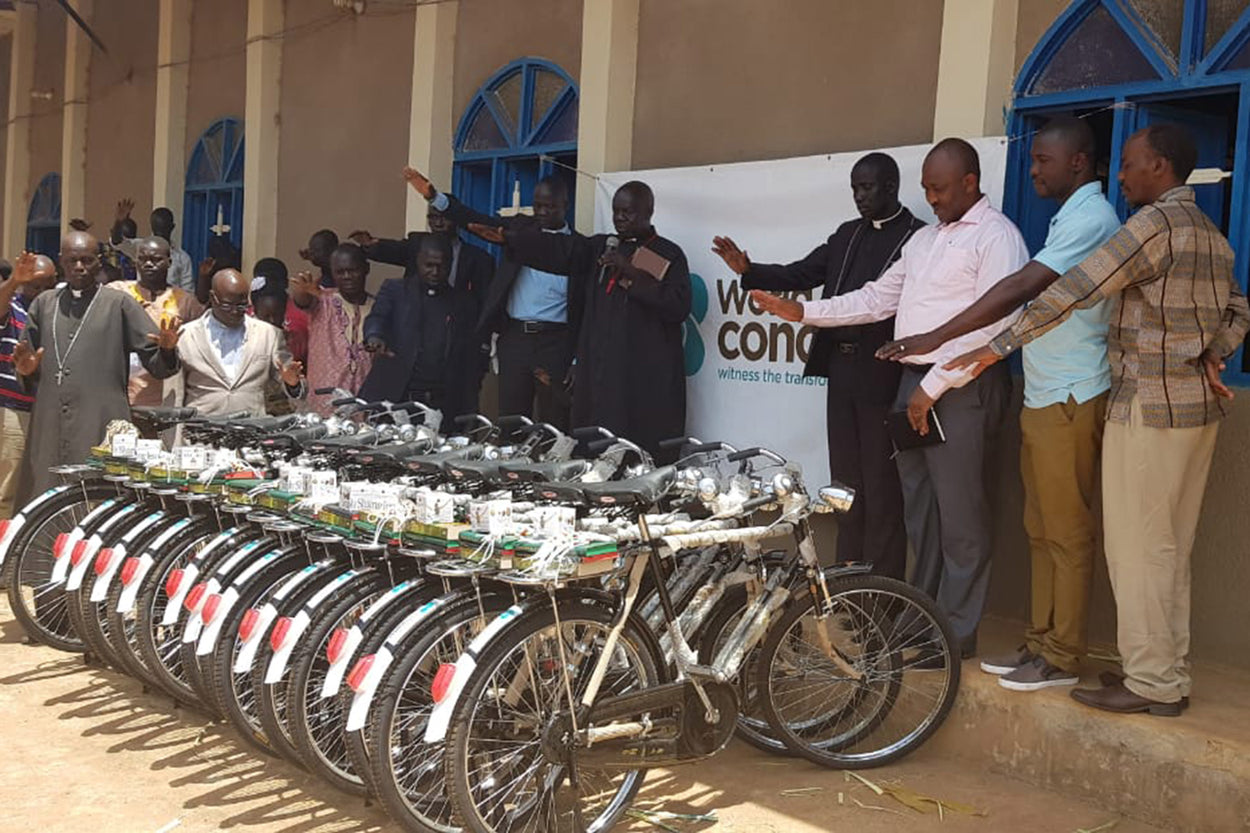 Bicycle for an Evangelist
Send a card with your gift!
With your gift of a bicycle, an enthusiastic evangelist will be able to travel outside his or her village to share the Gospel, encourage new believers, and spread the love of Jesus!
Where Your Gift Helps: South Sudan
With each gift you'll receive a free card that will tell your friend or loved one about the impact of their gift. You can choose to send an instant eCard, receive a blank card, or personalize a card to be sent directly to them. You can also download and print a card at home at any time after you complete your order.